November 19  and December 10, 2020
The Asset of Art – Interactive webinar for mid-career Artists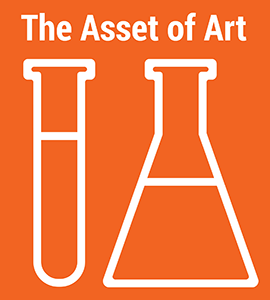 This digital meeting The Asset of Art offered space to mid-career visual artists living within the Netherlands with a proven track-record. It was an initiative of Art is a Guaranty in collaboration with ING, the Amsterdam Fund for the Arts, CBK Rotterdam, Cultuur+Ondernemen, and with cooperation of Stroom Den Haag.
The Asset of Art focused on the question how to maintain and strengthen the position of artists in today's rapidly changing art climate. How to get even more out of your artistic, social and economic position while remaining true to your own vision? We explored this question together with a number of (international) speakers, with concrete examples and each other's experiences.
The online webinar consisted of 2 afternoons which together formed the complete webinar. Two afternoons where new insights could arise and strengths could be combined. Participation was free of charge and the workshop was held in English.
The arts field has been subject to many changes in recent years, such as cutbacks, new fund policies, the rise of digital markets and a changing gallery circuit. With the arrival of COVID-19 these changes have gained even more momentum.
In this interactive webinar, experiences were shared, new insights were exchanged and a number of international speakers shared their perspectives. The Asset of Art challenges the artists to explore new possibilities and opportunities with each other in small groups via break-out rooms.
Find here the reports
Interview by Cultuur+Ondernemen (in Dutch) with Initatiator Annick Vroom
Read more about Delphine Hesters research: D.I.T. by Delphine Hesters

About Jeff Goins
In his book Real Artists Don't Starve the American author Jeff Goins describes the present time as a 'New Renaissance'; a period when artists had the opportunity to succeed. He presents concrete strategies for making the most of creative power.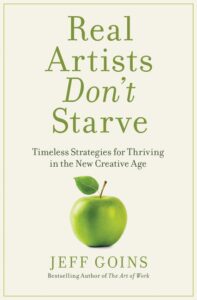 Being creative isn't a disadvantage for success; rather, it is a powerful tool to be harnessed. ­– Jeff Goins, Real Artists Don't Starve
The digital meeting The Asset of Art is an initiative of Annick Vroom and Art is a Guaranty, in cooperation with the Amsterdam Arts Fund AFK, ING, CBK Rotterdam en Cultuur+Ondernemen. Supported by STROOM Den Haag.